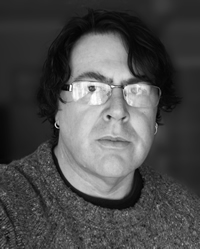 Hi! I am a freelance UX/UI Web Designer and Developer that until recently, was based in Ireland but now moved home to England.
With 20 years experience creating good looking and user centric websites and before that, 20 years as a trained technical illustrator, I have many years experience in conceptualising and applying design solutions that work throughout a broad range of business models.
Good design that works seamlessly and makes peoples lives easier & more enjoyable, is simply one of the best ways to positively engage people in your business.
With a lot of self-motivation and discipline, I have a good understanding of being able to work to tight deadlines and budgets. A good communicator and time served in both a team environment and as an individual. I count myself as having high problem solving abilities with an accurate eye for detailed work.
I love continually developing successful web sites and multimedia projects by keeping myself up-to-date with latest industry methods which allows me to leverage bleeding edge technologies including html5, CSS3 and jQuery/Ajax, within a W3C WAI accessibility web standards framework to their full advantage.
My clients in Ireland and elsewhere have continually enjoyed finished products that are future proofed and easily manageable. Making websites that are relaxing to use and really work for the end user is what I enjoy the most.
Versatile & Flexible
You will find me versatile and flexible with the vision to bring your idea's to life! Not only that but you will be hard pushed to find anyone as enthusiastic about building good looking, user centric, truly accessible websites as I am. Why not call me today on +44 (0)745 6296123 to see how we can help each other.

Core Skills
Web Design: HTML5, XHTML1, XML, jQuery, CSS3, inc media queries UX design incorporating responsive layouts. Excellent knowledge of W3C/WAI/WCAG web standards & cross-browser compatibility issues.
Web Development: Good working knowledge of PHP/MySQL/Apache and also ASP Intermediary.
SEO and Information Architecture: Experience and success in optimising websites for Search Engines whilst simultaneously optimising them for users
Flash Multimedia designer 12+ years.
All the above underpinned by a solid background in Graphic design & Illustrative techniques inc typography, grid structures & colour theory.

Software
Fireworks, 20yrs
Dreamweaver, 20yrs
Flash + Actionscript Level: Advanced Intermediate. 12yrs
Photoshop 20yrs
Illustrator + Freehand
Final Cut Pro 10yrs
Sorenson Squeeze 7yrs
Extensive experience in both Windows XP/Vista & Mac OS X Desktop environments.